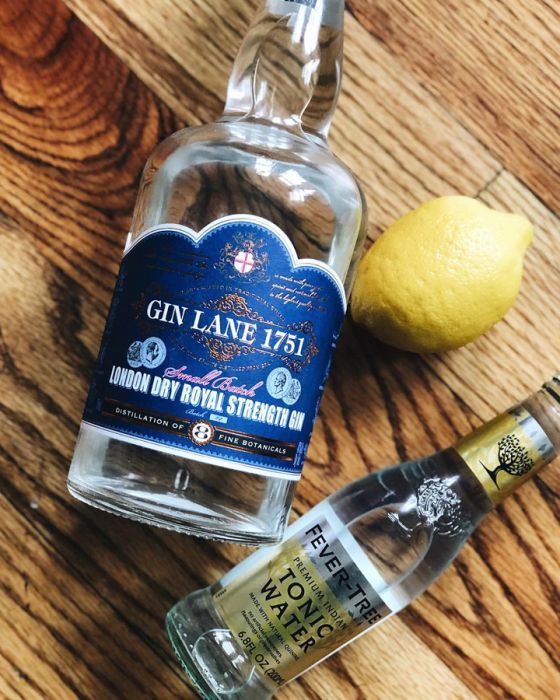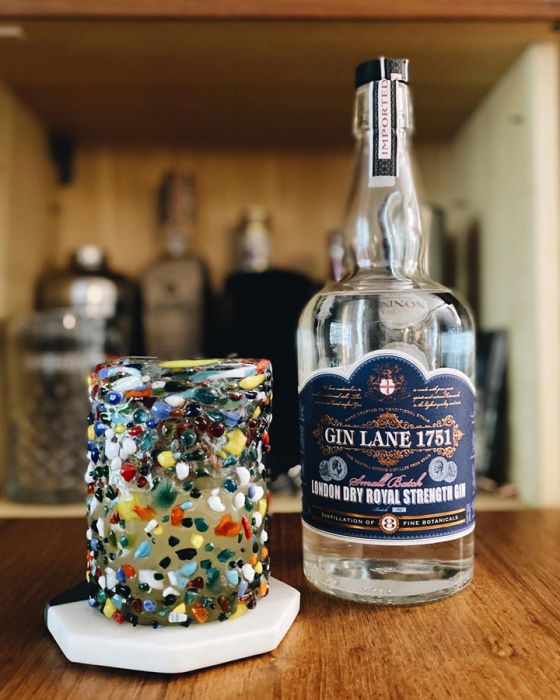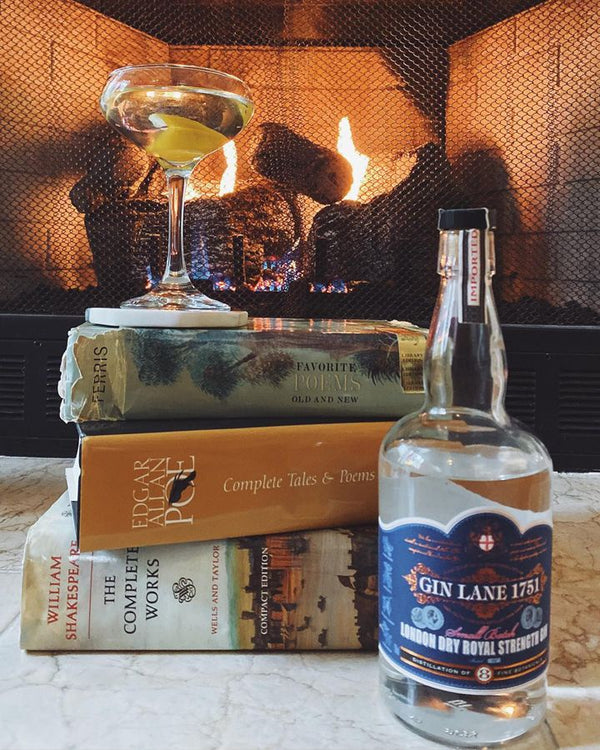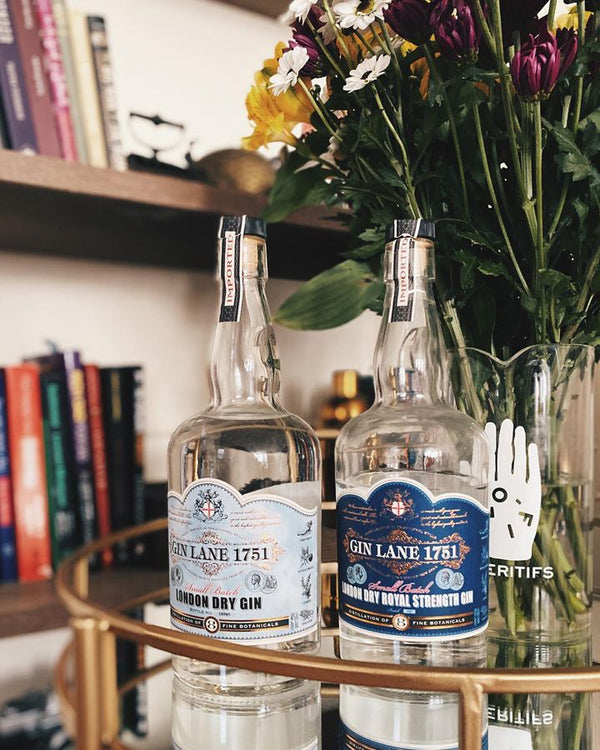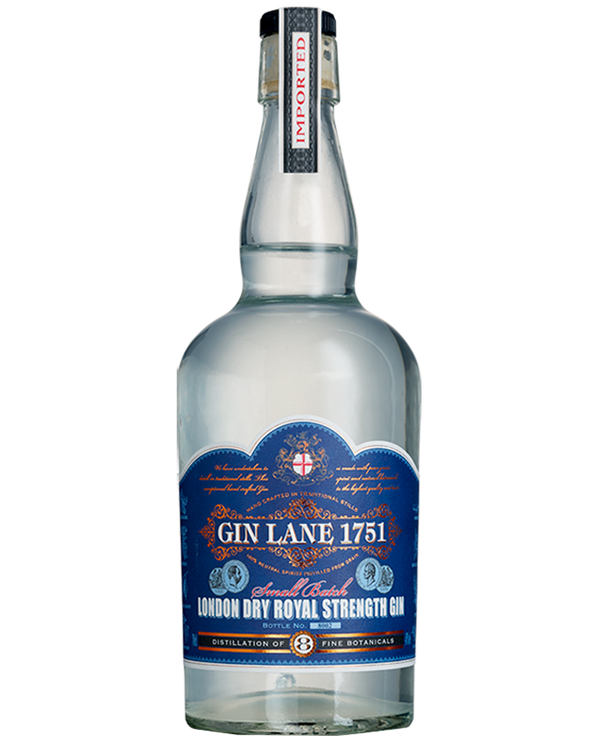 Gin Lane 1751 London Dry 'Royal Strength' Gin
At a higher proof than our standard London Dry, the higher alcohol content allows the botanicals to further release, giving off more robust flavors. 
TASTE: Bright and balanced without being overpowering. Bold juniper release, notes of star anise and angelica, complemented with a clean, crisp finish.
47% ABV | 94 Proof | 750ml